Dark Sky News
News and information about the Night Sky:

Sensing Change: How Sound, Light, and
Smell Can Affect Plants and Animals
February 11, 2019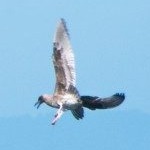 From this issue of The Wire, this article by a faculty member of the Indian Institute of Science notes the detrimental effect of many types of pollution on wildlife. It states that bright days and dark nights are essential to various aspects of animal physiology from hormone production to brain activity. Read more...


Skyglow Above Key Biodiversity Areas
February 11, 2019
This article from Earth.com relates a study from the University of Exeter reported in the journal Animal Conservation. The study determined that only one-third of the world's Key Biodiversity Areas are unaffected by light pollution. Everything from mammals, birds, and reptiles to plants and microbes are negatively affected. Read more...

When Birds Collide
February 10, 2019
This article from the NCC Linked website reports on the work of the Chicago Bird Collision Monitors (CBCM) and their work in rescuing birds that fly full speed into buildings on Chicago because they are confused by the lighting. Many birds migrate at night and use the stars and the moon as their "Google Map,&rdquo, but unfortunately often mistake artificial light for their guiding stars. Read more...

Transition to New Technology — An Opinion
February 9, 2019
This opinion piece from the Santa Fe New Mexican argues that the city should invest in new streetlight technology that saves energy, reduces labor costs, and protects the night sky. Read more...

Photographing the Night Sky
February 7, 2019
This article from the United Kingdom website, Geographical, gives some hints for making better night sky photographs. Written in non-technical terms, it speaks to such things as including foreground to provide context, using long exposures, and the advantages of a wide-angle lens. The most important ingredient, of course, is having a dark night sky, as free of light pollution as possible, to work with. Read more...

Humbled by the Heavens
February 7, 2019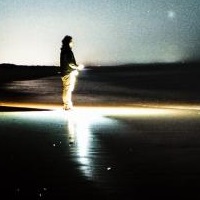 This brief blog post by David Rupert from the website Patheos tells how he went out to view the "cold and dark" Colorado night sky, peered into a telescope at the vastness of the Andromeda galaxy, and was humbled by the heavens. Unfortunately, light pollution separates much of the world's population from the awe of what is right above us. Read more...

Nighttime Curb Appeal Can Help Sell Your House
February 6, 2019,
This article, from the CNBC website Make It, provides advice from real estate professionals on how to sell a house. One thing to avoid, they say, is light pollution. One advisor states, "I want to make sure that the house is lit almost like a candle: A nice amber light." Nighttime curb appeal is very important to make the potential buyers want to come inside the house. Read more...

Texas Claims the Third Dark Sky Sanctuary in the US
As Struggle Against Light Pollution Continues
Febraury 4, 2019
This article in Forbes Magazine talks about the newly-designated Devils River State Natural Area in Texas becoming an International Dark Sky Sanctuary (see January 31, 2019 TPWD news release below). It then explains what this designation means and goes on to give thumbnails of the other six Dark Sky Sanctuaries in the world. Read more...

Devils River SNA Attains International Dark Sky
Sanctuary Status
January 31, 2019
This news release from the Texas Parks and Wildlife Department (TPWD), announces that the Devils River State Natural Area has been designated an International Dark Sky Sanctuary by the International Dark Sky Association. With a rating of 2 on the Bortle Dark-Sky scale, the Devils River SNA is one of the darkest and most ecologically fragile places on the planet. Read more...

Iranian Night Knights
January 24, 2019
This article from the Tehran Times gives insight into a developing movement within the country of Iran to fight light pollution. It cites an admonition in the Holy Quran that says "Life is defined in a balance between night and day and we should not to (sic) disturb the balance." That is a precept we can all agree with! The article discusses a documentary film, "Bright Death," that has been produced in Iran. Read more...

Effects of Light at Night on Pollinating Insects
January 22, 2019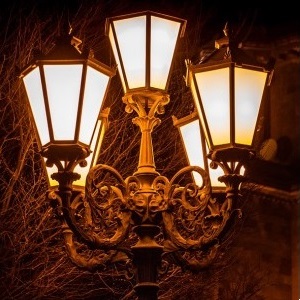 This article from the Tech Times addresses the deleterious effect of artificial light at night on pollinators, specifically moths. Researchers have shown that outdoor lighting causes significant ecological disruption for insects, regardless of the type of lighting involved. The study noted that "part-night" lighting scenarios were significantly less disruptive. The authors recommend that cities turn off their streetlights at midnight, thereby saving energy, saving money, and helping our nocturnal wildlife. Read more...

Davis Looking for Street Lighting Solutions
to Increase Safety
January 16, 2019
This news report from Channel 13, Sacramento, CA, is a follow-up to the ambush-style shooting of a Davis, CA police officer. It raises the legitimate need for adequate street lighting but notes that there are solutions that can provide safety and still be night sky-friendly. Watch...

How to Reduce Light Pollution,
an underestimated threat to our environment
January 11, 2019
This article from Popular Science puts light pollution in the same category as plastics in the ocean, chemicals in the soil, and greenhouse gases in the air. However, unlike other forms of pollution, light pollution can be easily fixed. The article speaks to some of the effects of light pollution and, importantly, suggests various methods for light pollution abatement. Read more...

Darker Skies Ahead
January 6, 2019
This article from the Berkshire Mountains of Massachusetts, talks about what the small city of Pittsfield is doing to reduce its sky glow. It pays particular attention to the rationale behind requiring lights of no greater that 3,000 degrees Kelvin. Read more...

Searching for the Light in the Dark
January 1, 2019
The author, writing from his home in Malaysia laments losing the "awe" of the night sky he remembers from his childhood. He expresses concern that for the consequences on our collective human psyche and general well-being. Read more...

Dark Sky Tourism Gains Traction
December 3, 2018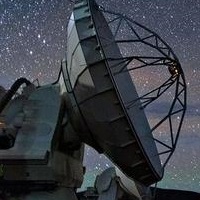 This article from the Chicago Tribune argues that the night sky has become a "tourist destination." It sees dark-sky tourism as becoming an antidote of sorts for our "increasingly busy, tech-filled lives." The author then takes us on a trip he made to Chile's Atacama Desert, one of the driest and darkest places on earth. From there he relates a story of a time when there were so many stars visible in the night sky that people named the dark spaces between them. Read more...

Light Pollution May Cause Insomnia in Older Adults
November 30, 2018
This technical article from Science Daily details a clinical study in South Korea that found a "significant association between artificial, outdoor lighting exposure at night and insomnia..." It cites supporting work by the American Academy of Sleep Medicine that indicates, among other effects, that light at night can disrupt circadian rhythms which can lead to a variety of metabolic and chronic diseases to include cancer, diabetes, obesity, and depression. Read more...

Earth Notes: Dark Sky Street Lighting
November 21, 2018
This short article explains why Flagstaff, AZ, the world's first International Dark Sky Community, is switching from low-sodium street lamps to LEDs. Read more...

Is Humanity Using Too Much Light?
November 14, 2018
This article from NPR in that it is a 1:20 minute audio from the Science Museum of Virginia that lays out the problem and suggests solutions, followed by the text from the video. It has an embedded link to TVILight, a European company specializing in "intelligent" outdoor lighting. There, short video explains how street lighting can be intelligent, coming on only when there is a person or vehicle passing by that needs the light. Listen...

Illuminating the Effect of Light Pollution
November 7, 2018
This article from the Jackson Hole News & Guide (WY) is a preparatory piece anticipating a talk in the Grand Tetons area by Paul Bogard, author of the 2013 book "The End of Night: Searching for Natural Darkness in the Age of Artificial Light." The book speaks to the impact of light pollution on human psyche, health, and the environment. It talks of the false sense of safety generated by poor outdoor lighting, the impairment of circadian rhythm, the increase in cardio-vascular disease, ulcers, and miscarriages. He sees the night sky as a waning resource that needs to be protected. Read more...

Stunning Photographs of the Cornish Coastline
and the Milk Way
October 29, 2018
This interesting and inspiring article from the UK's Daily Mail featuring nine stunning photographs by an 18-year-old student of the Milky Way with the Cornish coastline in the foreground. In the text, the young photographer says, "I stood out there on the cliffs at crazy hours of the night relaxing, lying back and taking in the universe above.rdquo; The young man's story and his amazing photographs remind us of the beauty of a night unhindered by light pollution. Read more..

Wimberley ISD Debuts Dark-Sky-Friendly Lights
at Football Stadium
September 14, 2018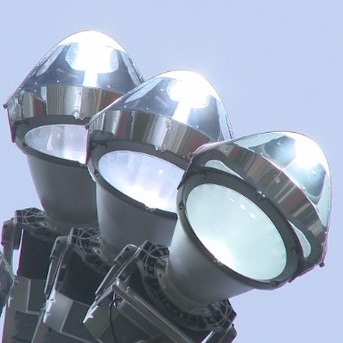 This 2:48-min video clip from Austin television station KXAN reports on the 2018 installation of new dark-sky-friendly lighting at the Wimberley High School football stadium, costing $300,000. Funds for the upgrade were obtained in a bond election approved by Wimberley voters in May. The clip features comments by Shannon du Plessis, Chairperson of the Wimberley Valley Dark Sky Committee. Watch...

Texas Hill Country Sets Example for Saving Dark Skies
August 15, 2018
This article from the Community Impact Newspaper in Austin talks about how "the Texas Hill Country has become a hotbed for dark sky preservation." It highlights efforts in Dripping Springs, Lakeway, West River Hills, and Fredericksburg. It cites information from the Hill Country Alliance and the Texas Chapter of the International Dark Sky Association. It states that dark skies are "part of our Texas heritage" and are worthy of protection. Read more...

Artificial Light is Killing our View of the Night Sky
July 19, 2018)
This article from USA Today talks about the work of the International Dark Sky Association, based in Tucson, AZ. It features a 56 second video contrasting the beauty of a beautiful night sky with a light polluted cityscape. There is a basic map of light pollution area in the U.S. and around the world. There are some hints about how to photograph the stars and information on how more and more parks in the U.S. are beginning to Read more...

LED Streetlights Save Norwich $358,000/year
January 30, 2018
This article from The Day of New London, CT details how the city of Norwich, CT has installed 4,982 new, energy-efficient LED street lights. Because the LEDs are so much more efficient than the old bulbs, the city will save $358,217. Previously, the city was paying almost $55,000/month in electricity for the street lights. The bill is now just over $25,000/month. Importantly, the new streetlights direct the light downward where is it needed and thus protect the night sky. Read more...

Los Senderos Receives Night-Sky Friendly Award
November 22, 2018