Night Sky Friendly Businesses
Blanco Chamber of Commerce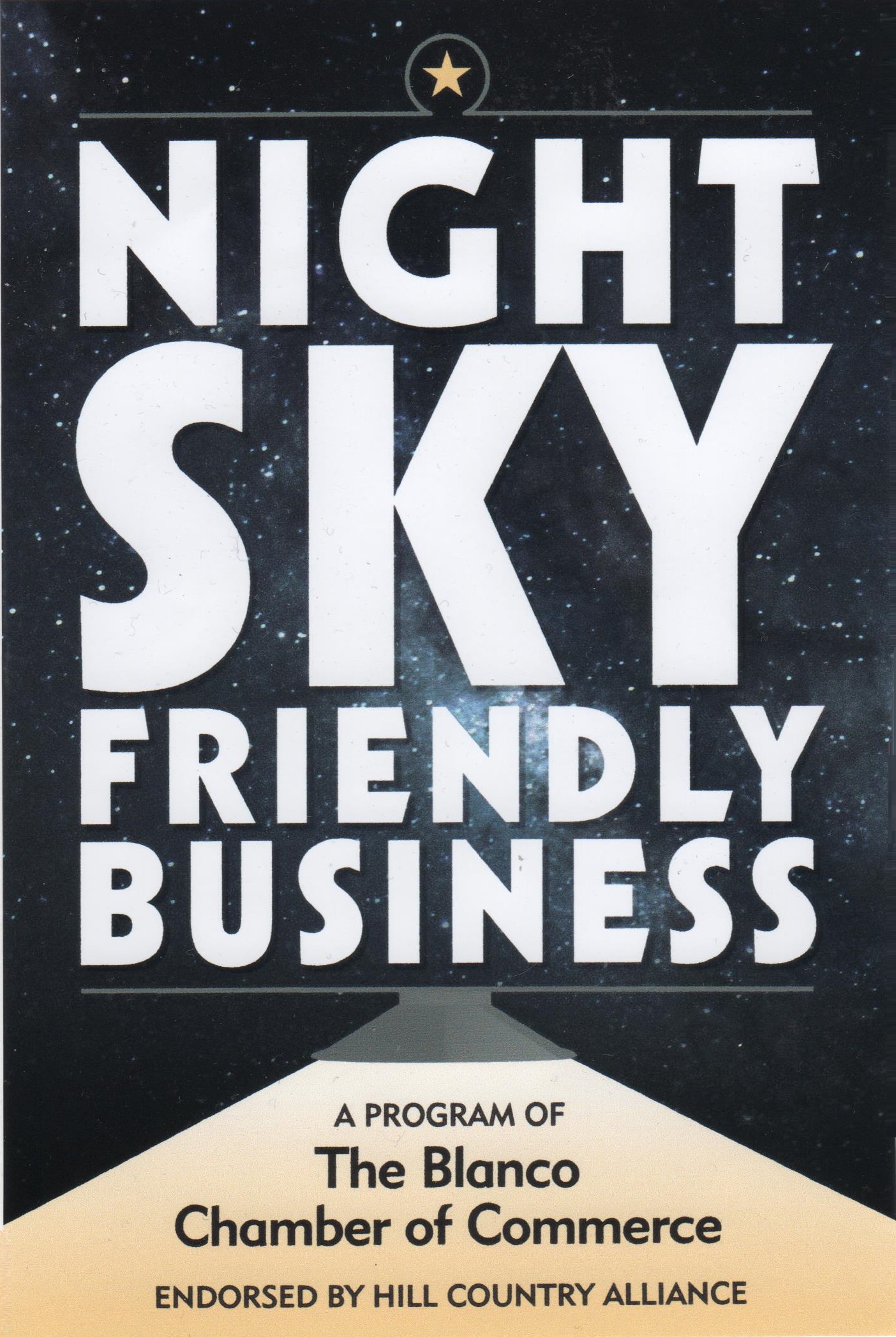 Benson's Body and Paint
Blanco Stripes
Blanco Wellness Center
Cranbury's Antiques
Blanco Wellness Center
Brieger Pottery
Cut N Curls Beauty Salon
Healing Arts Community
Liz on the Square
Los Senderos Studio & Ranch
Old 300 BBQ
Real Ale Brewing
Redbud Cafe
Dr. Kenneth L. Schramm, D.C., P.A.


Want to Become a Night-Sky-Friendly Business?
Details
Night-Sky-Friendly Business Recognition
To earn recognition, the lighting at your business must meet the following criteria: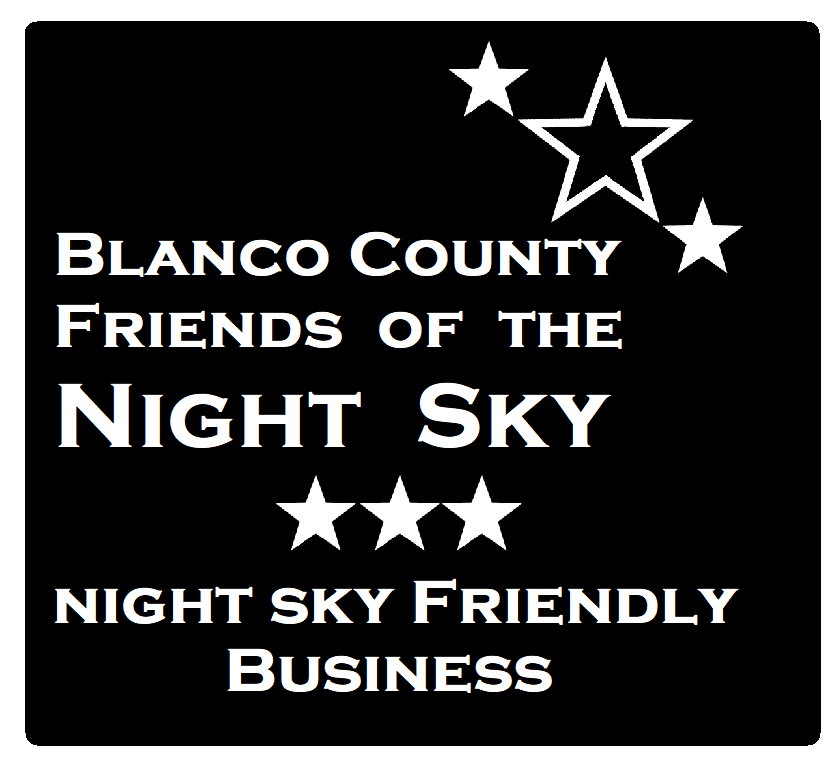 All outdoor lighting on the premises is shielded and aimed downward so that no light trespasses beyond the business property boundary or above the horizontal plane into the sky.
Lighting is directed only where it is needed for the task at hand.
Lighting is not so bright as to cause glare or to reduce visibility in unlit areas.
The color of outdoor lighting is amber or warm white rather than bright white or blue. Lighting with a color temperature less than or equal to 3000 Kelvin is ideal.
Lights are installed with motion detectors or timers when practical in order to prevent lights from being needlessly on all night. Outdoor lighting is turned off after business hours. For gas stations, if pumps remain operational after the store has closed, lights under the canopy may be left on.
Request an inspection of your property by emailing your company name and contact information to info@blancocountynightsky.org.
Allow for an annual inspection to insure compliance with the guidelines.
How will my business be recognized?
A business or organization that meets the criteria listed above receives recognition as a Night Sky Friendly Business with:

A Certificate of Merit presented by the Blanco County Friends of the Night Sky for display inside your business.
A small window decal display to announce to customers your recognition as a Night Sky Friendly business.
The right to use the Nigh Sky Friendly Business logo in your advertising and on your website.
A listing on the Blanco County Friends of the Night Sky website with a link to your website (if you have one).
Possible publicity in local newspapers and other media.